Free U.S shipping on orders $55+
Shop now
You can dip 'em in your favorite spread… or snack on 'em like they're chips
Made with real, 100% regeneratively-raised and pasture-raised chicken

Tastes rich, salty, and buttery. It will melt in your mouth

Protein rich - 1lb of Chicken in each bag before dried
Chicken + salt. That's it.
Pastured Chicken
Restores our lands. Nutrient dense. Supports a 100% US Supply Chain.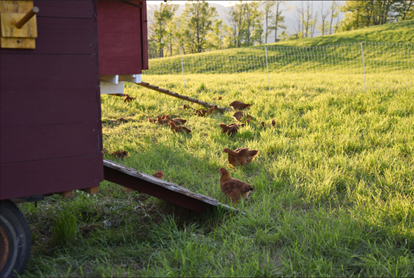 Redmond Real Salt
Unrefined sea salt mined from an
ancient seabed in Utah where it's safe from modern pollutants. It's pure, unprocessed, and full of trace minerals that give it one-of-a-kind nutritional benefits and a subtly sweet flavor that brings out the best in each bite.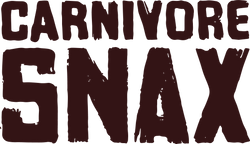 Jerky
Biltong
crispy & airy Like a "meat chip"



SOURCED &
MADE IN THE USA

NOT ALWAYS

contains only 2 ingredients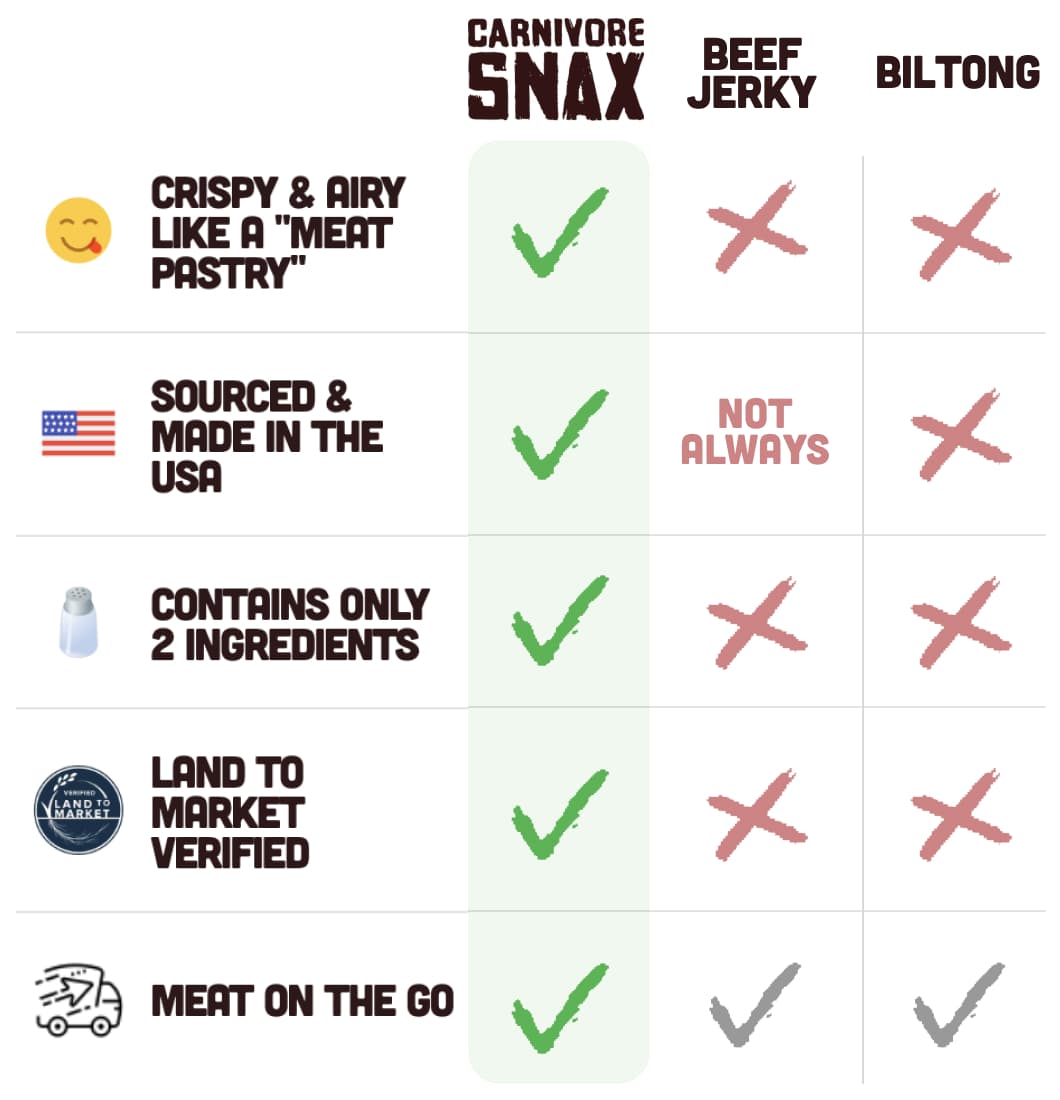 "It's my favorite snack! You guys have really got the process nailed. The result is better than anyone else is achieving."

Joe Rogan
Customer Reviews
See why our customers are raving about these new, cripsy chicken "chips".
Total 5 star reviews: 112
Total 4 star reviews: 7
Total 3 star reviews: 3
Total 2 star reviews: 0
Total 1 star reviews: 0
98%
would recommend this product
Taste
Rated 4.9 on a scale of 1 to 5
Quality
Rated 4.9 on a scale of 1 to 5
Texture
Rated 4.8 on a scale of 1 to 5
ML

Addicting!!!

I honestly can't open up a bag of chicken sliders with out the intent of finishing the bag! They are the perfect amount of salt and crunch and perfect for dipping in anything and a amazing replacement for a tortilla chip!!

Taste

Rated 5.0 on a scale of 1 to 5

Quality

Rated 5.0 on a scale of 1 to 5

Texture

Rated 5.0 on a scale of 1 to 5

CE

Product Standouts

100% grass-fed,

High Protein,

Satisfying,

Convenient,

Great Taste

Snack protein in demand

So happy to find a snack that I can eat and enjoy that taste great! I'm a personal trainer and have recommended these snacks to my clients because I love them. The other reason I'm so happy with them is only 2 ingredients. Other protein snacks have other ingredients I can't have in my diet along with sugar or alcohol sugars so I was so thankful to come across your healthy products! There's plenty of snacks but they are so unhealthy and was happy to see they are grass-feed a win!

Taste

Rated 5.0 on a scale of 1 to 5

Quality

Rated 5.0 on a scale of 1 to 5

Texture

Rated 4.0 on a scale of 1 to 5

Product Standouts

High Protein,

2 Ingredients,

Zero Carb,

Great Taste,

100% grass-fed

Just try and not eat the whole bag at once!

I love these crispy, thin strips of chicken! My friends have taken to calling me a "jerky snob" because I won't eat store bought jerky anymore. I have had the pork loin and ribeye as well.. both are phenomenal. It truly is meat pastry!

Taste

Rated 5.0 on a scale of 1 to 5

Quality

Rated 5.0 on a scale of 1 to 5

Texture

Rated 5.0 on a scale of 1 to 5

Product Standouts

100% grass-fed,

High Protein,

Satisfying,

Good Portion Size,

Regenerative Agriculture

SO CRUNCHY

I absolutely love the chicken sliders because they're crunchy like a potato chip. I also love the fact that with the pro Tien, you know I'm making sure I get my protein in and that's really good.

Taste

Rated 5.0 on a scale of 1 to 5

Quality

Rated 5.0 on a scale of 1 to 5

Texture

Rated 5.0 on a scale of 1 to 5

KP

Product Standouts

Great Taste,

Satisfying,

High Protein,

Good Portion Size,

Zero Carb

OMG!

These are fire! I am now an addict! Do they have a 13 step Carnivore program?

Taste

Rated 5.0 on a scale of 1 to 5

Quality

Rated 5.0 on a scale of 1 to 5

Texture

Rated 5.0 on a scale of 1 to 5
Reviews Loaded
Reviews Added