Free U.S shipping on orders $55+
Shop now
An airy crunch that melts into a deep velvety umami flavor
Made with pastured pork, regeneratively raised

Tastes rich, salty, and buttery. It will melt in your mouth

Protein rich - 1lb of Pork in each bag before dried
Pork + salt. That's it.
Pastured Heritage Pork
Made with only 2 ingredients — Heritage Pork and Redmond Real Salt — no artificial flavors, preservatives, or marinades. Regeneratively raised in the USA.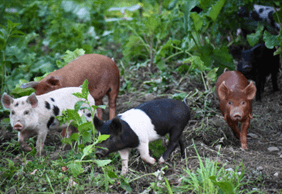 Redmond Real Salt
Unrefined sea salt mined from an ancient seabed in Utah where it's safe from modern pollutants. It's pure, unprocessed, and full of trace minerals that give it one-of-a-kind nutritional benefits and a subtly sweet flavor that brings out the best in each bite.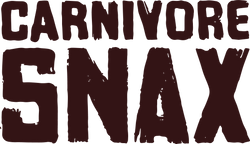 Jerky
Biltong
crispy & airy like a "meat pastry"



SOURCED &
MADE IN THE USA

NOT ALWAYS

contains only 2 ingredients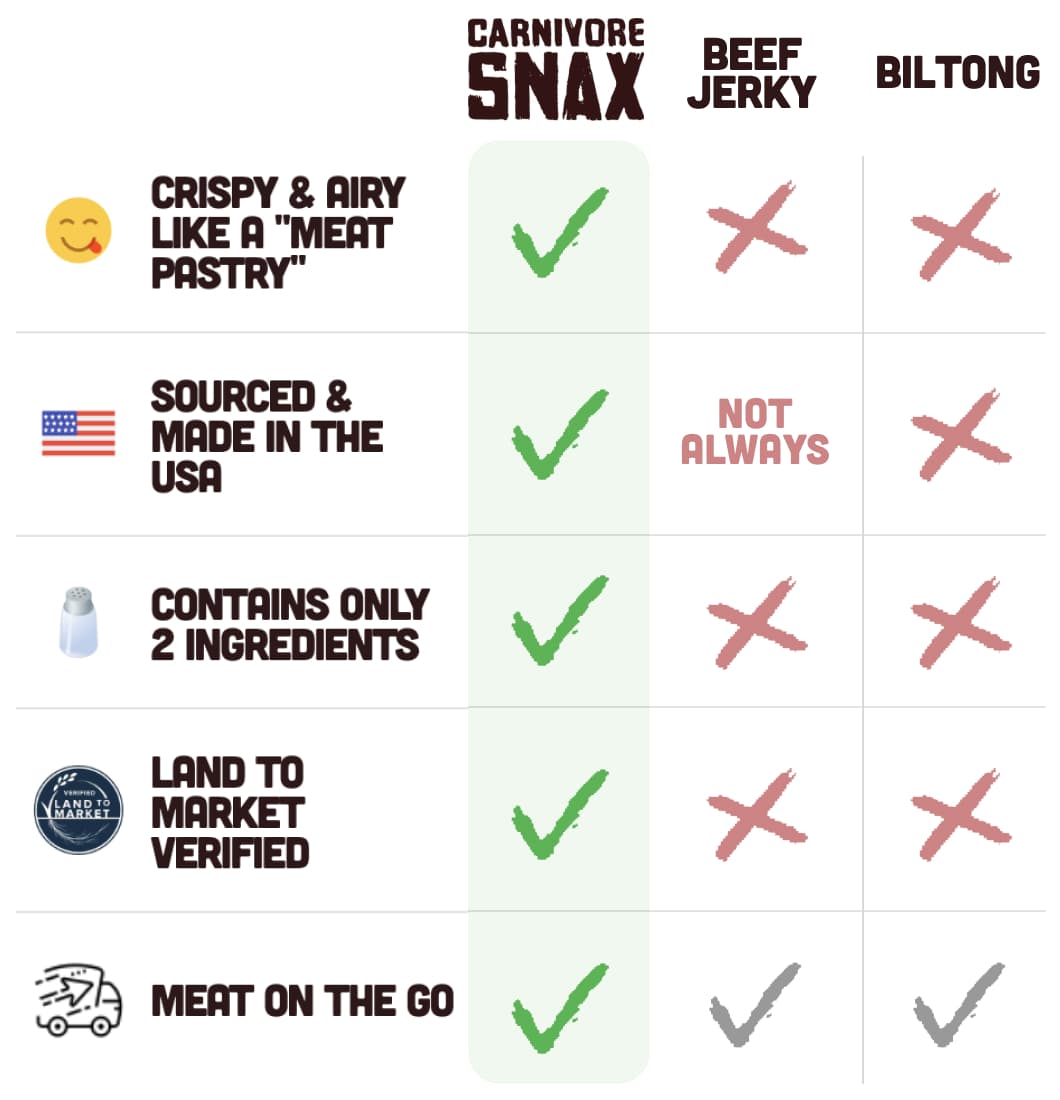 "It's my favorite snack! You guys have really got the process nailed. The result is better than anyone else is achieving."

Joe Rogan
Customer Reviews
See what our customers are saying about our #2 best seller. Spoiler Alert: It's sneaky good...
Total 5 star reviews: 329
Total 4 star reviews: 9
Total 3 star reviews: 4
Total 2 star reviews: 1
Total 1 star reviews: 2
98%
would recommend this product
Taste
Rated 4.9 on a scale of 1 to 5
Quality
Rated 5.0 on a scale of 1 to 5
Texture
Rated 4.9 on a scale of 1 to 5
Product Standouts

100% grass-fed,

High Protein,

Satisfying,

Good Portion Size,

Great Taste

The Best Meat Snack!

Great to have on hand! I live in Florida and we are currently in hurricane season and these Snax save me! Super delicious with the right amount of crunch and satisfaction! No more processed garbage for me when the power goes out I will be munching on these!

Taste

Rated 5.0 on a scale of 1 to 5

Quality

Rated 5.0 on a scale of 1 to 5

Texture

Rated 5.0 on a scale of 1 to 5

NC

Product Standouts

High Protein,

Satisfying,

Great Taste,

Zero Carb,

2 Ingredients

Porkalicous

So very delicious pork loin is amazing

Taste

Rated 5.0 on a scale of 1 to 5

Quality

Rated 5.0 on a scale of 1 to 5

Texture

Rated 5.0 on a scale of 1 to 5

I do not recommend this product

$30 for 1 small bag.

Let's see if they keep this review out. Just make sure that you realize you were getting one small bag with a few ounces for $30. These must be made with gold specs.

Taste

Rated 5.0 on a scale of 1 to 5

Quality

Rated 5.0 on a scale of 1 to 5

Texture

Rated 4.0 on a scale of 1 to 5

Product Standouts

High Protein,

Good Portion Size,

Zero Carb,

2 Ingredients,

Satisfying

My absolute favorite!

I can't get enough of carnivore snax and have introduced everyone to it!

When I have an extremely busy day, I grab a bag to serve as my protein for my meal with a side of greens/veggies.

It's so delicious and satisfying - I'm addicted!

I've tried almost every one (except sliders) and pork loin is my all time favorite but I'm also an all-time bacon lover! Incredibly flavorful - YUMM!

Ribeye comes in 2nd for me. I'll sometimes get a piece that just isn't as flavorful or salty enough but the company is transparent about that so it wasn't unexpected. Still delicious though!

Pork loin has been more consistent for me which is one of the many reasons it's my first choice.

Pork loin, ribeye, ham, brisket, eye of the round… that's my order of favorites off the top of my head. I know I'm missing one or two.

Taste

Rated 5.0 on a scale of 1 to 5

Quality

Rated 5.0 on a scale of 1 to 5

Texture

Rated 4.0 on a scale of 1 to 5

Product Standouts

High Protein,

Satisfying,

Great Taste,

Great Texture

Yummy

Loved the size and texture and the fat was definitely tasty 😋

Ordering this again!

Taste

Rated 5.0 on a scale of 1 to 5

Quality

Rated 5.0 on a scale of 1 to 5

Texture

Rated 5.0 on a scale of 1 to 5
Reviews Loaded
Reviews Added